Wednesday, July 6th, 2022, 5:00 PM - 6:00 PM PDT
How to be polarizing (in a good way)
A conversation from the controversy trenches with Sarah Lacy & Paul Bradley Carr
It's time for you to be somebody—not nobody or anybody
Are you scared of saying the wrong thing? Or sick of not getting the recognition you deserve?
It's time for your crash course in how to be polarizing
Think of Greta Thunberg, Constance Wu, and AOC. When someone steps to these women, they clap back with a force felt around the internet.
When you stand up for what you believe, the right people will stand with you. You'll gain visibility, be seen as a leader, and receive new opportunities.
You become professionally unforgettable.
Learn how to take control of your story with our hosts who have been described as a "no holds-barred-truth-teller" and "one of the feistiest writers on the tech beat," Sarah Lacy and Paul Bradley Carr.
In one hour, you'll receive:
Inside techniques on how to be polarizing in a way that elevates your career and your brand

A guide to overcoming the "likability myth" that holds women back professionally

Q&A with Sarah and Paul who collectively have 40+ years of being controversial public figures

Exclusive info on our upcoming course, New Media Mastery: demystifying the PR process so your brand can shine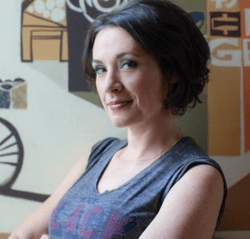 Sarah Lacy
Sarah Lacy is the founder and CEO of Chairman Mom. She's a three-time founder, an award winning investigative journalist, and best-selling author. She's known for her no-nonsense take downs of the bro economy and her cartoons of mice and foxes she draws for her adorable kids. She lives in Palm Springs and San Francisco.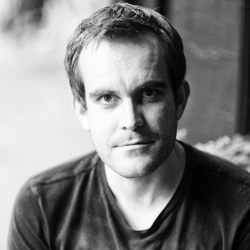 Paul Bradley Carr
Paul Bradley Carr is author of The Upgrade, Bringing Nothing To The Party, and Sober Is My New Drunk.
Previously, he was Silicon Valley columnist for the Guardian, editor of Pando, and a variety of things at Techcrunch. He was founder of NSFWCORP and host of the nightly NSFWLIVE radio show. He also co-founded the publishing company, The Friday Project.
He has also written for/been fired by a host of prestigious publications including: The Wall St Journal, The Times of London, National Geographic, The Huffington Post, Private Eye, The Daily Telegraph, Food and Wine, BBC Radio, Channel 4 TV (UK).