Thursday, February 2nd 2023, 5:00 PM - 6:00 PM PDT
Your No-BS Guide to Stigma-Free Self-Publishing
F*ck the haters. It's time for you to get published.
You've spent years working on your writing project. But you're stumped by traditional publishers.
The good news is: we are in a new era where self-publishing looks exactly the same as traditional publishing and can lead to huge book deals!
The only thing stopping you from becoming a published author is your own stigma about self-publishing.
We are here to help you get over it, get published, and get your words out in the world.
Join 13x published author and publisher Paul Bradley Carr as he debunks myths about publishing and gives you the tools you need to take your project to print.
In one hour you'll receive:
The inside scoop on self-publishing and why this is the BEST time to do it

The key steps to self-publishing: who you'll need on your team and what it will cost

Q&A with Paul- a writer and publisher with 20+ years of experience with both traditional and self-publishing

Exclusive information on our course, Open Book: From Writer to Published Author in 8 Weeks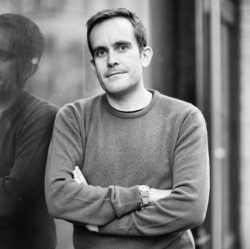 Paul Bradley Carr
Paul Bradley Carr is author of The Upgrade, Bringing Nothing To The Party, and Sober Is My New Drunk.
Previously, he was Silicon Valley columnist for the Guardian, editor of Pando, and a variety of things at Techcrunch. He was founder of NSFWCORP and host of the nightly NSFWLIVE radio show. He also co-founded the publishing company, The Friday Project.
He has also written for/been fired by a host of prestigious publications including: The Wall St Journal, The Times of London, National Geographic, The Huffington Post, Private Eye, The Daily Telegraph, Food and Wine, BBC Radio, Channel 4 TV (UK).