Tuesday, June 28th, 2022, 5:00 PM - 6:00 PM PDT
How to talk to the press (a master class in media training)
How to tell your story and build your brand like a pro
Are you starting a business? Running a side hustle? Need to promote your new book?
You can't afford to wait for the media to come find you—it doesn't work like that. You need to publicize for yourself and promote your brand.
You need to craft a story that will cut through the noise.
This is your crash course in how to tell your story, captivate your audience, and master the art of self-promotion.
In this interactive workshop, our co-hosts— PR expert Lesley Gold and award-winning journalist Sarah Lacy will give you the step-by-step process of crafting your message and communicating it to the world via the media.
Together, we will condense all of your brand into a single sentence masterpiece—and this is your secret weapon to promoting your brand like a pro.
In one hour, you'll receive: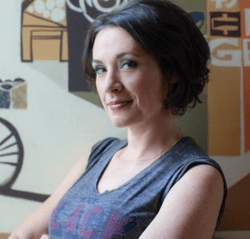 Sarah Lacy
Sarah Lacy is the founder and CEO of Chairman Mom. She's a three-time founder, an award winning investigative journalist, and best-selling author. She's known for her no-nonsense take downs of the bro economy and her cartoons of mice and foxes she draws for her adorable kids. She lives in Palm Springs and San Francisco.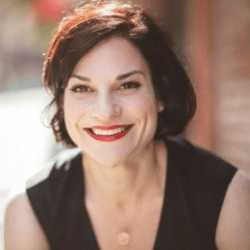 Lesley Gold
Lesley uses strategic communications to put companies on the map, build brands, and create platforms for leaders driving massive, disruptive success. Since launching SutherlandGold, Lesley has helped position and market hundreds of brands, products, companies, people and ideas. Her work and comms leadership has helped companies to successful IPOs and acquisitions by major tech and consumer brands.
Lesley has launched some of the best known start ups today including Zoom and Brex. She has elevated beloved brands and developed communications strategies for TiVo, Sony PlayStation, Birchbox, Doctors on Demand, Qualtrics, Survey Monkey, Cloudflare, Zendesk, Bill.com, Udemy, MyFitnessPal, RingCentral and Thumbtack. Lesley has an unmatched talent for crafting a company's narrative, building brand, and establishing leading industry voices.