They say everyone is the hero of their own story – but what if your story has the potential to reach, and help, a much wider audience?
Paul Bradley Carr has written three bestselling memoirs - The Upgrade, Bringing Nothing To The Party, and Sober Is My New Drunk. He is a former columnist for the Guardian and the founder of the infamous NSFWCORP in Las Vegas.
Sarah Lacy is author of the critically acclaimed memoir "A Uterus Is A Feature, Not A Bug", combining her story of motherhood and business success with a guide to how being a mother can make you a better leader. She is a former journalist for Business Week and founder of Pando and Chairman Me.
In this free hour long webinar Paul and Sarah share everything they know about writing commercially successful memoirs. What publishers look for in a great real-life story. What to include, and what to leave out to keep readers hooked. How to pitch your story to agents and publishers. And the mistakes too many first-time authors make when writing memoir. They'll also talk about the publishing process itself, including when (and how) to self-publish your work vs searching for a traditional book deal, and how to build an author platform that sells!
Most importantly they'll reveal the secrets of their own publishing careers: What they wish they'd done differently, and also how things have changed dramatically since Paul wrote his first book almost twenty years ago.(The event will also include a free preview of Paul's eight-week course on how to get your book published, in which he shares all the secrets of his twenty year career as an author and publisher. Attendees of the Zoom will get an exclusive 20% discount code for the course.)
This is a conversation you won't want to miss.
In one hour you'll receive:
What makes for a successful memoir
How to tell your story in the most commercially appealing way (and what to leave out)
Advice on finding a publisher, or when and how to self-publish
A Q&A with Paul and Sarah
Exclusive information on our upcoming course,

Open Book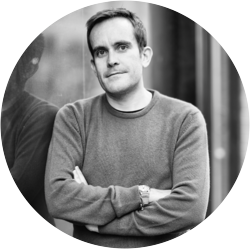 Paul Bradley Carr
Paul Bradley Carr is author of The Upgrade, Bringing Nothing To The Party, and Sober Is My New Drunk.
Previously, he was Silicon Valley columnist for the Guardian, editor of Pando, and a variety of things at Techcrunch. He was founder of NSFWCORP and host of the nightly NSFWLIVE radio show. He also co-founded the publishing company, The Friday Project.
He has also written for/been fired by a host of prestigious publications including: The Wall St Journal, The Times of London, National Geographic, The Huffington Post, Private Eye, The Daily Telegraph, Food and Wine, BBC Radio, Channel 4 TV (UK).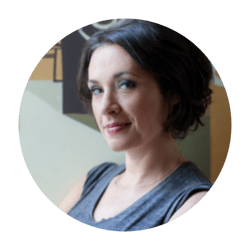 Sarah Lacy
Sarah Lacy is the founder and CEO of Chairman Mom. She's a three-time founder, an award winning investigative journalist, and best-selling author. She's known for her no-nonsense take downs of the bro economy and her cartoons of mice and foxes she draws for her adorable kids. She lives in Palm Springs and San Francisco.
Build your network, share skills, and open up on the women-led platform where you can be your whole self